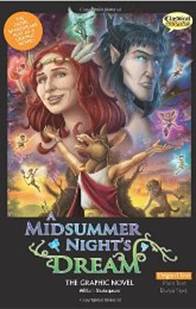 New @ the library, the entire Shakespeare play — unabridged & Graphic!
"The course of true love never did run smooth;"
With its mix of real people who stumble into a fairy kingdom (with it's own problems!) it's little wonder that this play is one of the best loved and most performed of all Shakespeare's masterpieces.
[amazon]