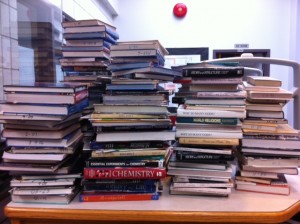 The textbooks are coming back en masse . . . make sure that yours are amongst the numbers to avoid late fines!
(They are due back the day you write the final for that course.)
Complete lists of all the textbooks you have checked out are posted outside the library entrance in alphabetical order.
got questions? Ask Ms. Penner