If you love reading contemporary romance with a southern twist, check out Sharon Gillenwater's newest series – Callahans of Texas.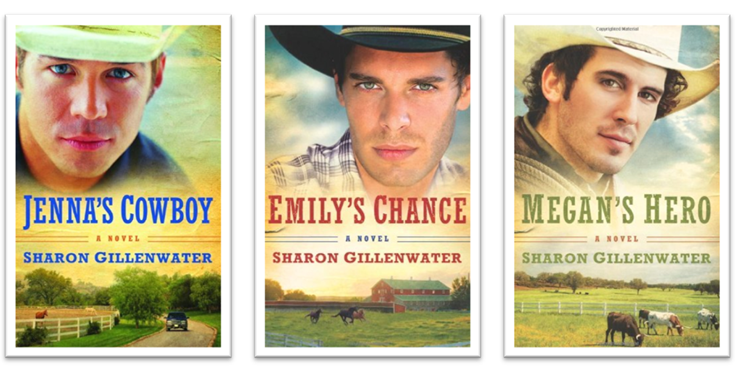 Book 1 – Jenna Callahan Colby, a partner on her father's successful Texas ranch, has the love of friends and family, but she realizes she wants more when Nate Langley, the first boy she ever noticed, returns to town, but after two tours of duty in the armed forces, Nate has some healing to do before he can be the man Jenna needs.
Book 2 – Emily Rose, a museum curator with bigger aspirations, bides her time at the Callahan Crossing Historical Museum until she can make her way to a big city, but her plans conflict with those of Chance Callahan, a cowboy and contractor, who wants Emily to make Callahan Crossing her permanent home.
Book 3 – Six months pregnant, unmarried, broke, and alone, Megan is stuck on the road when a tornado appears, and barely escapes with her life. Will Callahan comes upon her in the road, and offers her a place to stay.