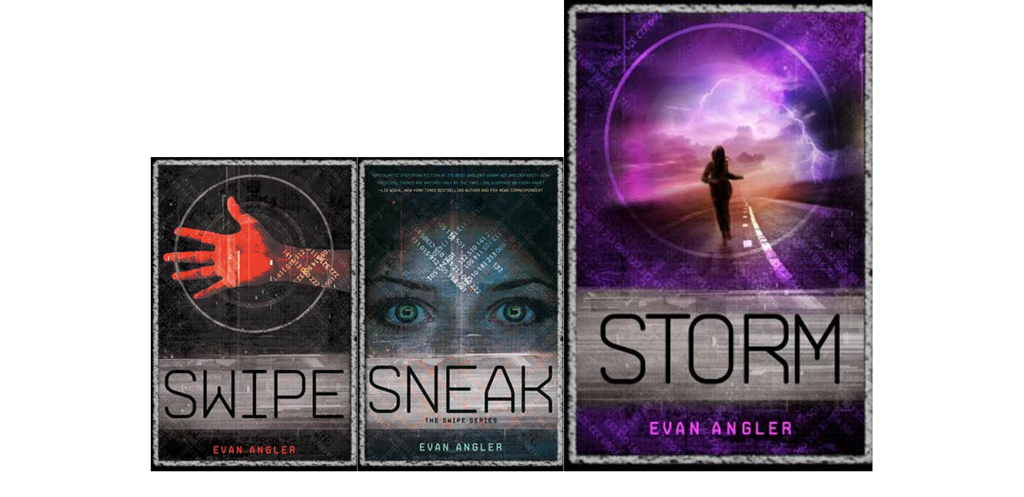 Book 3 of the Swipe series is now available at the MEI Secondary library!
In the future, the world is united under the power of a charismatic leader, and everyone gets "The Mark" at age thirteen. The Mark lets citizens shop, go to school, and even get medical care — without it, you're on your own. Few refuse to get the Mark. But those who have refused are fighting back.
Logan Langly is the unlikely leader of the Markless revolution. He started out to find his sister Lily, who disappeared during her Marking pledge, but now he's fighting for much more. With the threat of a chemically manufactured plague that will potentially kill millions and a drought that is nearing critical mass, someone has to step in.
But when Lily appears with a special mission for Logan, it's difficult to know if he can trust her. And with the weather becoming more and more unstable, a storm is coming that will put everything Logan and the Markless have worked for at risk… (Back cover)
Evan Angler is safe, for now. He lives without the Mark, evading DOME and writing in the shadows of Beacon. But if anyone asks, you know nothing about him. Don't make eye contact if you see him. Don't call his name out loud. He's in enough trouble already. And so are you, if you listen to his books. (Author website)