The MEI Schools Librarians are excited to present Widget Wednesday: a 30 min. session providing free training & tips on a variety of tech. resources for educators. It will be held Wednesdays in September – December 2013 in the Secondary Library. Simply pick and choose which sessions you will find most useful; select however many you are able to attend — there is no limit.
 All MEI Staff and educators in our local community are invited to join us for this time of professional development.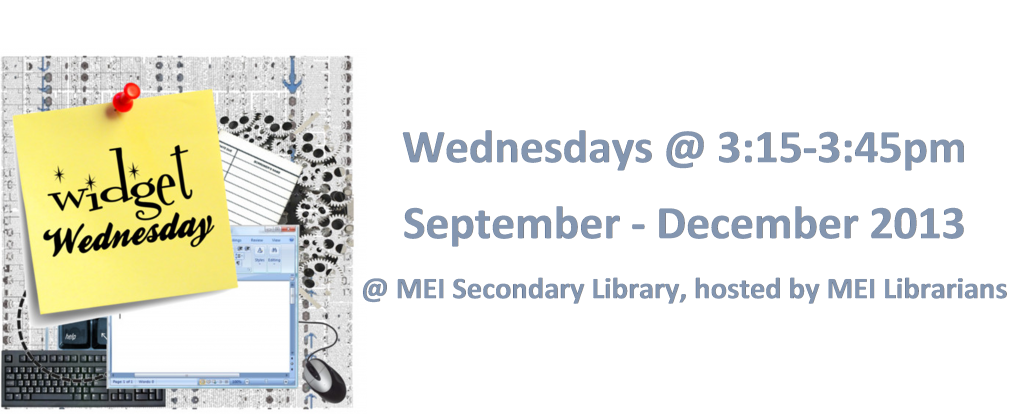 The Widgets begin next Wednesday with — Windows 8:
Windows 8 has some great new features that you don't want to miss out on! In this Widget you will also learn where to find your old favorite features within the new look of Windows 8. Come with your questions ready for Tim Lewis.