Are you counting down the days until The Hobbit hits theaters?!
It was a bestselling book before a blockbuster movie.
Check out Tolkein's The Hobbit, or the Lord of the Rings trilogy on eReader's available at MEI Secondary Library.
Got Questions? Ask your librarian.
Written by Professor Tolkien for his own children, The Hobbit met with instant critical acclaim when published and is the classic bestseller behind this year's biggest movie.
The Hobbit is a tale of high adventure, undertaken by a company of dwarves in search of dragon-guarded gold. A reluctant partner in this perilous quest is Bilbo Baggins, a comfort-loving unambitious hobbit, who surprises even himself by his resourcefulness and skill as a burglar. Encounters with trolls, goblins, dwarves, elves and giant spiders, conversations with the dragon, Smaug, and a rather unwilling presence at the Battle of Five Armies are just some of the adventures that befall Bilbo. (kobobooks.com)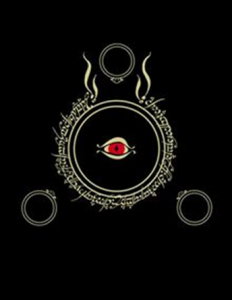 All three parts of the epic masterpiece The Lord of the Rings – The Fellowship of the Ring, The Two Towers & The Return of the King –featuring the definitive edition of the text, hyperlinked footnotes and page references, and 3 maps including a detailed map of Middle-earth.
Sauron, the Dark Lord, has gathered to him all the Rings of Power; the means by which he intends to rule Middle-earth. All he lacks in his plans for dominion is the One Ring – the ring that rules them all – which has fallen into the hands of the hobbit, Bilbo Baggins. In a sleepy village in the Shire, young Frodo Baggins finds himself faced with an immense task, as the Ring is entrusted to his care. He must leave his home and make a perilous journey across the realms of Middle-earth to the Crack of Doom where he must destroy the Ring forever and foil the Dark Lord in his evil purpose.