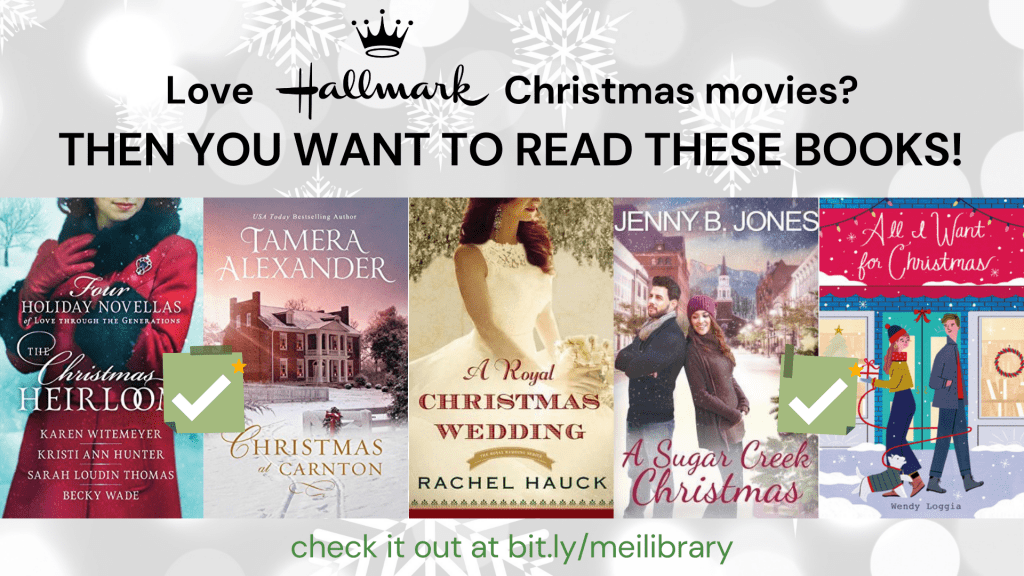 Enjoy a little love and happily ever after during your Christmas break!
Get your requests in by Wednesday night to receive your bag of books before the break:
OR request a BOOK BUNDLE for the holidays >> bit.ly/meibookbundle
And remember that any library books you borrow in the month of December will be all yours over the Christmas break, with the due date after we return from the holidays. And to add to the festive fun, there is no limit on what you can check out!