Anything you could borrow from the library last year, you can still borrow this year! Biographies, novels, books for research, non-fiction, graphic novels, and much more.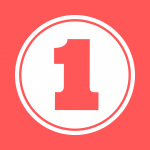 LOGIN to your library account, and LOOK for library books that you want to borrow.
Found one that looks good? Put a HOLD on it, and Ms. Penner will check it out to you when it is available.
GRAB your bag of book(s) from the Library table in the front entry of the school and GO!
Ms. Penner will send a Schoology message when you have something to Grab + Go!